Home office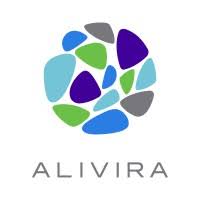 Sales Manager / Key Account Manager
Nieuw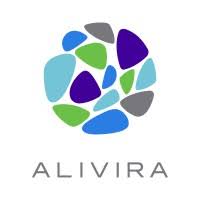 Company - Sales Manager / Key Account Manager
Alivira Animal Health has emerged as India's largest animal health company with presence of near 2.000 people in more than 100 countries and eight manufacturing facilities based in Spain, Germany, Brazil, India and Turkey. In the Benelux their products are being distributed by their veterinary pharmaceutical subsidiary (Fendigo, which was created in 1995. Their philosophy is based on sales and marketing of veterinary and health products for pets, horses and farm animals. By a wide portfolio of products they respond to the actual needs of veterinarians, farmers and other parties of the animal health sector.
Fendigo's headquarters is located in Oudergem in the center of Belgium, near Brussels and their second office is located in Helmond in the Netherlands. For Belgium, we are looking for a:
Sales Manager / Key Account Manager
Objectives of the role of Sales Manager / Key Account Manager?
The purpose of this field-based position is to sell designated product lines for pets, horses and cattle to an agreed portfolio of key accounts like buying groups, wholesalers and corporate clients in Belgium.
The Key Account Manager/Sales Manager will be responsible for the realisation of the national sales plan budgeted turnover, by designing a sales plan incl. commercial policy, Coaching, and developing a sales team to achieve optimal marketing. You work in close coordination with other functions in the team as there is a Product Manager and some Consultants. You will report directly to the general management and have to be a credible and trustworthily contact for your team and customers.
You are required to develop mutually beneficial and productive long term partnerships with your customers, and to maintain these relationships with the appropriate quantity & quality of activity.
Principal tasks & responsibilities
Develop and maintain key account plans in collaboration with veterinarians, buying groups, wholesalers and corporate clients.
Analyse and interpret actual and potential territory/customer sales and growth opportunities to support delivery of sales targets.
Develop mutually beneficial and productive long term partnerships with main key customers based on high quality account plans.
Deliver relevant marketing messages, product information and programmes consistent with the annual marketing plans.
Proactively identify customer opportunities and capitalize on them.
Co-ordinate with colleagues in order to achieve positive changes to the customers understanding and use of our portfolio of products, services and pricing.
Lead, coach, develop, motivate, and evaluate team members to ensure optimal individual and team performance.
Contribute to the success of your team by sharing best practice with colleagues and proactively contributing ideas.
Support the implementation of a new CRM system in close collaboration with the Product Manager and ensure customer information and call reports are continuously updated through the new CRM system.
Skills & experience for this role as Sales Manager / Key Account Manager?
Level of education: Professional Bachelor or Master.
Experience in the animal health segment in (key) account management or leading a commercial team.
Strong communication, influencing skills.
Builds successful and effective relationships on different levels.
Ability to work independently.
Drive and resilience, demonstrated with a persistent, never give up attitude.
Confidence, likability and an authoritative personality.
IT literate. Able to use standard business software and communication tools.
Fluent in Dutch, French & English.
What can you expect from Alivira?
A challenging and varied role as part of a dynamic team in an inspiring working environment.
An excellent salary and benefits package (bonus, compensation daily expenses & internet, company car, hospitalization insurance, mobile phone and tablet/pc).
More information or interested in this role as Sales Manager / Key Account Manager?
If this job sounds attractive and you meet the profile please send your curriculum vitae and a covering letter to info@matchrecruitment.eu for the attention of Jos Douven, Recruiter.
For more information about this job you can also contact Jos Douven on +31(0)6 – 5194 1954. More details about Alivira Animal Health and Fendigo can be found on their websites Alivira Animal Health and Fendigo.
Because there is an exclusivity agreement between Fendigo / Alivira Animal Health and Match Recruitment for finding the right candidate, we kindly request you to contact us when you have questions and/or you want to applicate for his job.
Locatie
Home office
Publicatiedatum
23.03.2023
Contactpersoon