Leeuwarden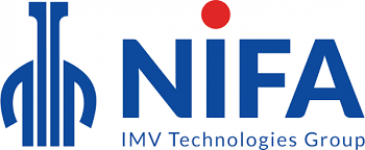 Managing Director
Reeds ingevuld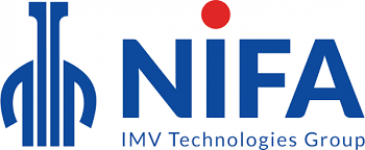 Company profile - Managing Director
This vacancy has been fulfilled so please don't applicate anymore!!
Our client NIFA Technologies (www.nifa.nl), located in Leeuwarden, is a specialist in the field of Artificial Insemination (A.I.) and Embryo Transplantation (E.T.) and part of IMV Technologies. Their devices and products used for several species of animal and human purposes lead to the highest possible fertility results. Product development and validation takes place in consultation with IMV France and in close collaboration with pre-eminent universities.

The IMV Technologies Group (www.imv-technologies.com) founded in 1963, benefits from a truly international footprint with close to 90% of sales outside of France across 120+ countries, with regional manufacturing capabilities to serve the foreign markets. They place the well-being of their more than 600 employees and their customers, the welfare of farm and pet animals, the preservation of biodiversity and the protection of the environment at the heart of their values. During the past several years, they have initiated a certain amount of actions to support these values.

In order to strengthen its position and achieve its ambitious plans, NIFA is looking for a Managing Director. AFL Executive Search will assist NIFA in this search.
Your main tasks and responsibilities - Managing Director?
Oversee daily business operation.
Develop and implement growth strategy.
Be responsible for P&L.
Manage sales to Key Accounts in the Benelux and development of the business in Germany and some other countries.
Keep up to date with market environment.
Set up proper reporting for management.
The company counts on you and will support you to build on your skills and further develop your leadership and sales competences. You will report to the VP Sales & Services in France.
Your profile - Managing Director?
Ideally, you have a higher education in Animal Science, Agronomy, Agribusiness, Veterinary and/or Business Administration.
A proven and successful track record of leading a business (unit), ideally within the agribusiness.
Ability to understand the business needs and to be customer-oriented at all times.
Excellent interpersonal and negotiation skills, self-motivated, energetic and dynamic.
You are able to make the connection between Leeuwarden and headquarters of IMV in France.
Languages: fluent in Dutch and English, verbal and written. French could be a plus.
Home based in the Netherlands.
What can you expect from NIFA Technologies?
A challenging and varied role as part of a leading company in reproduction technology.
Appropriate compensation level and benefits package (bonus, company car, pension plan).
This job gives you the room for initiative and offers you the prospect of a dynamic career within a company committed to growth.
More information or interested?
If this job sounds attractive and you meet the profile please send your curriculum vitae and a covering letter to info@aflsearch.com.
For more information about this job you can also contact Jos Douven on +31 (0)6 5194 1954 or Sylvain Serra on +33 (0)6 3100 5831.
All further details about NIFA can be found on their website www.nifa.nl.
More info about AFL Executive Search: www.aflsearch.com.
There is an exclusivity agreement between NIFA Technologies and AFL Executive Search GmbH for this search. We therefore kindly request you to contact us if you have questions and/or you want to apply for this job. About AFL Executive Search
 
AFL Executive Search (www.aflsearch.com) recruits people for strategic positions and specializes in the field of Agribusiness, Food and Life Sciences worldwide.

We match the most qualified candidates to the key positions in those organizations that focus on a healthy world with enough quality food for everyone, and connect the right people with the right companies across the world. From a selection of high qualified candidates we only pick the outstanding ones who will become the visionary leaders of tomorrow. We don´t just search for the best candidate, we also attract the right one.

We offer Executive Search services across all functional disciplines within the Agribusiness, Food and Life Sciences sectors, have strong knowledge of and commitment to these sectors and deliver the expected results. Through a no-nonsense, direct and personal approach AFL Executive Search acts as a full sparring partner for both companies and candidates.

We work across a wide range of sectors and positions:
● Agribusiness : Animal Nutrition, Animal Health, Animal Housing / Equipment, Animal Reproduction, Associations / Non-Profit, Bioproducts, Biotechnology, Crop Protection, Distribution, Environment / Energy, Farming, Fertilizers, Finance, Forestry, Fruit Growing, Horticulture, Machinery / Equipment, R&D, Seed, Viniculture
● Food : Bakery Products, Beverages, Confectionary, Chocolate, Dairy Products, Dry Food, Frozen Food, Meat & Fish, Ready Meals and FMCG
● Life Sciences : Biochemistry, Bioengineering, Biotechnology, Clinical Research, Marine Biology, Medical Devices and Pharmaceuticals
Locatie
Leeuwarden
Publicatiedatum
01.01.2022
Contactpersoon