Netherlands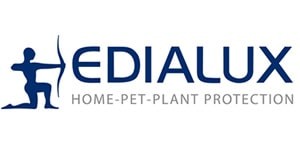 Vacancy Pest Control - Account Manager Home, Pet & Plants
Reageer nu!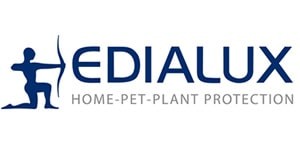 Company profile - Vacancy Pest Control - Account Manager Home, Pet & Plants
Let op: Deze vacature reeds ingevuld! Niet meer op solliciteren s.v.p.
Edialux (www.edialux.nl) is the leading consumer brand in the Benelux region for home, garden and pet pest products.

Distributed through the garden and retail market in Benelux, the Edialux consumer range provides a range of consumer friendly solutions. The pest control range helps solve problems in the home, tackling common household pests such as mice, rats and insects, whilst the garden range includes products to tackle weeds and plant diseases & fungi, including a wide range of organic garden products ideal for the eco-friendly gardener. The brand also offers a comprehensive range of pet protection products to prevent and treat common pest issues.

Edialux belongs to the Pelsis Group (www.pelsis.com), a brand led organisation, developing brands which offer our customers solutions to pest control problems. The Group currently works with over 3000 distributors worldwide. The current brand portfolio includes Luxan, Edialux, Pest-Stop, Insect-O-Cutor, Network, Synergetic, Tanaco, Green Protect, Denka, P + L systems Washroom, Agrisense, Silvandersson, B&G and Curtis Dyna-Fog .

In order to realise their growth ambition of the home, pet & plant division, we are looking in the Netherlands for a dynamic and self-motivated:

Account Manager Netherlands Home, Pet & Plant Products
Your main tasks and responsibilities - Vacancy Pest Control - Account Manager Home, Pet & Plants
You deliver sales and support to both existing and new customers for the HPP brands of the Pelsis Group, on the Dutch retail market. This includes Luxan, Edialux, Insect-O-Cutor, Green Protect and Pest-Stop. You will be responsible for managing existing customers and winning of new customers, targeting sales growth through technical and promotional support, product advice and outstanding customer service. This job encompasses a broad scope of varied tasks in the field of sales and account management for the HPP department, working closely with the rest of the team.

More specific key accountabilities & responsibilities
Face to face meeting with customers, understanding their product and marketing requirements to grow sales
Proactively identify new customer opportunities, developing these into profitable accounts
Ensure sales targets are met and exceeded on monthly base
Sell the full range of Pelsis brands
Provide up to date product information to customers, including product changes
Carry out training sessions for customers
Attend general trainings on the product range on a regular basis
Making of account plans for retailers and other accounts
Attend exhibitions, promoting Pelsis brands and products
Account growth
Acquisition of new large retailers & new wholesale partners
Opening up new markets for existing HPP brands
Price communication and yearly contracts with customers
Participation in marketing briefs
Support product introductions
Supply product information to customers
Administrative work
Any other duties as required
Your experience and skills
Classical account management skills with proven track record of delivering and exceeding performance against clear and set targets
Eagerness to win deals
Good communication skills
Excellent in Dutch & English (written and verbal)
Knowledge of the retail market for plant protection and biocides would be a plus
Flexible in approach
Higher education level
Competent user of MS Office, excellent in Power point and Excel
Travelling national and sometimes international is required
What can you expect from EDIALUX for this Vacancy Pest Control - Account Manager Home, Pet & Plants
You are a part of a successful global supplier of environment enhancement products
This job gives you the room for initiative and offers you the prospect of a dynamic career within a company committed to growth
Appropriate compensation level and benefits package (company car, pension plan, 24 days of holiday + 12 ADV days, monthly expense allowance, laptop/tablet, smartphone…)
More information or interested in Vacancy Pest Control - Account Manager Home, Pet & Plants?
If this job sounds attractive and you meet the profile please send your curriculum vitae and a covering letter to info@aflsearch.com
For more information about this job you can also contact Mr. Jos Douven on +31 (0)6 5194 1954 or Mr. Sylvain Serra on +33 (0)6 3100 5831.
All further details about EDIALUX or PELSIS Group can be found on their websites www.edialux.nl and www.pelsis.com
There is an exclusivity agreement between Edialux and AFL Executive Search GmbH for this search. We therefore kindly request you to contact us if you have questions and/or you want to apply for this job.

About AFL Executive Search
AFL Executive Search (www.aflsearch.com) recruits people for strategic positions and specializes in the field of Agribusiness, Food and Life Sciences worldwide.

We match the most qualified candidates to the key positions in those organizations that focus on a healthy world with enough quality food for everyone, and connect the right people with the right companies across the world. From a selection of high qualified candidates we only pick the outstanding ones who will become the visionary leaders of tomorrow. We don´t just search for the best candidate, we also attract the right one.

We offer Executive Search services across all functional disciplines within the Agribusiness, Food and Life Sciences sectors, have strong knowledge of and commitment to these sectors and deliver the expected results. Through a no-nonsense, direct and personal approach AFL Executive Search acts as a full sparring partner for both companies and candidates.
We work across a wide range of sectors and positions:
● Agribusiness : Animal Nutrition, Animal Health, Animal Housing / Equipment, Animal Reproduction, Associations / Non-Profit, Bioproducts, Biotechnology, Crop Protection, Distribution, Environment / Energy, Farming, Fertilizers, Finance, Forestry, Fruit Growing, Horticulture, Machinery / Equipment, R&D, Seed, Viniculture
● Food : Bakery Products, Beverages, Confectionary, Chocolate, Dairy Products, Dry Food, Frozen Food, Meat & Fish, Ready Meals and FMCG
● Life Sciences : Animal Health, Biochemistry, Bioengineering, Biotechnology, Clinical Research, Marine Biology, Medical Devices and Pharmaceuticals
Locatie
Netherlands
Publicatiedatum
30.10.2019
Contactpersoon