Nederland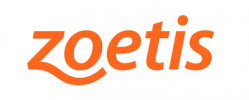 Vacature Animal Health - Diagnostics Application Specialist
Vervuld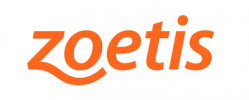 Who is Zoetis?
Let op: Deze vacature reeds ingevuld! Niet meer op solliciteren s.v.p.
Zoetis (www.zoetis.com), is the leading animal health company, dedicated to supporting its customers and their businesses. Building on more than 60 years of experience in animal health, Zoetis discovers, develops, manufactures and markets veterinary vaccines and medicines, complemented by diagnostic products, genetic tests, biodevices and a range of services. Zoetis serves veterinarians, livestock producers and people who raise and care for farm and companion animals with sales of its products in more than 100 countries. In 2017, the company generated annual revenue of $5.3 billion.

Zoetis has approximately 9,000 colleagues who support the business in sales, research and development, manufacturing and various global functions. When you join Zoetis, you'll have the opportunity to learn, develop your skills and enrich your career in many ways – from on-the-job training and working on challenging projects to simply learning from peers and managers. They build their next generation of leaders by investing in the growth of their colleagues.
Do you have relevant technical / clinical experience in the veterinary, medical or scientific industry? Do you have experience of providing training / coaching to groups / individuals? Are you IT literate and able to use standard business software and communication tools? If so, this vacancy of a Diagnostics Application Specialist could be very interesting for you and give you the opportunity to work for the leading global animal health company Zoetis!!
Your main responsibilities - Vacature Animal Health - Diagnostics Application Specialist
The Diagnostics Application Specialist provides onsite support to veterinary practices, laboratory research, and veterinary academic settings and is responsible for the overall business health and customer satisfaction in The Netherlands.
The primary purpose is to assist practices with all aspects of implementation, training, operation, applications, and problem resolution on all veterinary diagnostics products. The specialist will be involved in all phases of the onsite support process with emphasis on diagnostics implementation, workflow improvements, and increasing utilisation of diagnostic products, including the identification of new equipment and consumable opportunities.
Responsible for the success of a long-term, highly valued customer relationship with assigned Veterinary practices in order to achieve the goals and objectives identified by the customer and the business to improve utilisation, increase adoption, and minimise implementation time of the diagnostic products.
Responsible for identifying, quantifying, qualifying, tracking, and evaluating Veterinary Practice performance; and, for facilitating, developing, designing and implementing clinic workflow processes that improve overall customer experience with our diagnostics.
Responds to requests for onsite technical support, providing prompt and accurate technical assistance, troubleshooting, and resolution of complex system problems for veterinary clinics, laboratory research, and veterinary academic settings.
Provides clinics with guidance, instruction, and training on the diagnostic product line to increase productivity and performance through formal and informal presentations. The development of in practice diagnostic champions to be the resident expert as a main point of contact.
Provides post sale product installation and validation, applications and operations training. To ensure that all staff and trained, and signed off for competent and confident use of all equipment. To monitor any staff changes and ensure new staff members are trained within 8 weeks of joining the practice.
Full daily use of CM tools, including detailed reports after customer visits, by collecting, analysing and summarizing all available information including detailed satisfaction information.
Must possess superb customer service skills, be able to work independently, make appropriate decisions with accuracy, timeliness, and complete follow-through.
Must understand general veterinary practice operations including but not limited to diagnostic applications, financial limitations, training requirements, and workflow processes.
Must have the ability to create and deliver training presentations clearly and effectively in both formal and informal environments.
Works closely with the Area Business Manager and Account Managers to provide appropriate customer service in a team approach.
Works with the ABM, DSS and AM teams to identify and report opportunities for additional analysers in customer accounts as well as new opportunities through referrals from existing customers.
Identifies opportunities for the sale of additional diagnostic equipment and consumables into existing customers in order to maximise their profitability and customer service.
Your skills & experience - Vacature Animal Health - Diagnostics Application Specialist
Level of education: Professional bachelor in a scientific/technical area.
Relevant technical / clinical experience in the veterinary, medical or scientific industry is essential
Experience of providing training / coaching to groups / individuals.
IT literate. Able to use standard business software and communication tools.
Fluent in Dutch & English.
What can you expect from Zoetis?
A challenging and varied role as part of a dynamic team in an inspiring working environment.
An excellent salary and benefits package (10 compensation days, 13th month, compensation daily expenses & internet, company car, free pension plan, contribution health insurance, mobile phone and iPad).
More information or interested in this Vacature Animal Health - Diagnostics Application Specialist?
If this job sounds attractive and you meet the profile please send your curriculum vitae and a covering letter to
info@matchrecruitment.eu
for the attention of Jos Douven, Recruiter or click below on the 'Solliciteer'-button.
For more information about this job you can also contact Jos Douven on +31(0)6 – 5194 1954. More details about Zoetis can be found on their websites
www.zoetis.com
and
www.zoetis.nl
.
Locatie
Nederland
Publicatiedatum
07.01.2019
Contactpersoon