Wallonie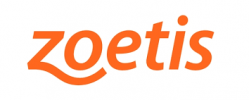 Job Animal Health - Diagnostics Sales Application Specialist
Reeds ingevuld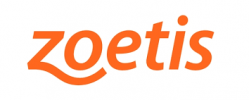 Who is Zoetis?
This vacancy has been fulfilled so please don't applicate anymore!!
Zoetis (www.zoetis.com), is the leading animal health company, dedicated to supporting its customers and their businesses. Building on more than 60 years of experience in animal health, Zoetis discovers, develops, manufactures and markets veterinary vaccines and medicines, complemented by diagnostic products, genetic tests, biodevices and a range of services. Zoetis serves veterinarians, livestock producers and people who raise and care for farm and companion animals with sales of its products in more than 100 countries. In 2018, the company generated annual revenue of $5.8 billion.

Zoetis has approximately 9,000 colleagues who support the business in sales, research and development, manufacturing and various global functions. When you join Zoetis, you'll have the opportunity to learn, develop your skills and enrich your career in many ways – from on-the-job training and working on challenging projects to simply learning from peers and managers. They build their next generation of leaders by investing in the growth of their colleagues.

Do you have relevant technical / clinical experience in the veterinary, medical or scientific industry? Do you have exceptional sales ability? Do you have experience of providing training / coaching to groups / individuals? Are you IT literate and able to use standard business software and communication tools? If so, this vacancy of a Diagnostics Sales Application Specialist could be very interesting for you and give you the opportunity to work for the leading global animal health company Zoetis!!
Your core responsibilities - Job Animal Health - Diagnostics Sales Application Specialist
Planning
Maintain high level of expertise with the evolving portfolio of Diagnostic products, services, pricing, competition, market and industry trends.
Develop and maintain account plans in collaboration with AM team and ABM
Responsible for identifying, quantifying, qualifying, tracking, and evaluating Veterinary Practice performance; and, for facilitating, developing, designing and implementing clinic workflow processes that improve overall customer experience with our products.
Ensure customer information and call reports are continuously updated through CRM system
Align activities and account plans to marketing programmes and management
Develop mutually beneficial and productive long-term partnerships with our customers based on high quality account plans
Identifies opportunities for the sale of additional diagnostic equipment and consumables into existing customers in order to maximise their profitability and customer service.
Call activity
Deliver call activity in accordance with agreed KPIs to achieve the required coverage and frequency with identified target customers
Identify clear target list of priority customers, liaise closely with local AM's to coordinate customer knowledge and relationship.
Respond to referral leads from the regional team and work closely to meet customer needs in the knowledge and understanding of the diagnostic equipment.
Provide practices with guidance, instruction, and training on our product line to increase productivity and performance through formal and informal presentations. The development of in practice diagnostic champions to be the resident expert as a main point of contact. To monitor any staff changes and ensure new staff members are trained within 8 weeks of joining the practice.
Ensure clear and specific objectives exist for each individual call
Deliver relevant marketing messages, product information and programmes consistent with management direction
Proactively identify customer opportunities and capitalize on them
Accurately record call activity in the CRM system, in line with company guidance
Ensure clear and timely follow up plan is in place and actioned
Compliance
Maintain high standards of business conduct and compliance, adhering particularly to Pharmacovigilance Policy, Global Vet Policy, Zoetis values, travel & expenses policy and local codes of practise
Your skills & experience for this Job Animal Health - Diagnostics Sales Application Specialist
Level of education: Professional bachelor or Master in a scientific area (bio-engineer, veterinarian, biology, chemistry)
Sales experience: Relevant technical / clinical experience in the veterinary, medical or scientific industry is essential
Has a knowledge of veterinary practice purchasing and operations processes
Experience of providing training and coaching to groups and/or individuals
Able to use standard business software and communication tools
Fluent in French; good comprehension in English
High level sales ability
Knows his stuff – able to retain and recall product information to a detailed level
Builds successful and effective relationships
A strong focus on planning, and a balance of tactical planning with day to day operational requirements
Ability to work independently
What can you expect from Zoetis for this Job Animal Health - Diagnostics Sales Application Specialist?
A challenging and varied role as part of a dynamic team in an inspiring working environment
An excellent salary and benefits package (9 compensation days, 13th month, compensation daily expenses & internet, company car, pension plan, long term disability plan, ambulatory plan, hospitalization insurance, mobile phone and iPad).
More information or interested in this Job Animal Health - Diagnostics Sales Application Specialist?
If this job sounds attractive and you meet the profile please send your curriculum vitae and a covering letter to
info@matchrecruitment.eu
for the attention of Jos Douven, Recruiter or click on the '
Solliciteer
' button to upload your CV.
For more information about this job you can also contact Jos Douven on +31(0)6 – 5194 1954. More details about Zoetis can be found on their websites
www.zoetis.com
and
www.zoetis.be
.
Because there is an exclusivity agreement between Zoetis and Match Recruitment for finding the right candidate, we kindly request you to contact only when you have questions and/or you want to applicate for his job.
Locatie
Wallonie
Publicatiedatum
25.11.2019
Contactpersoon