Heidelberg or Stade / Germany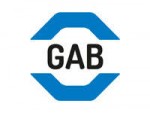 Meer details
Adres
Heinrich-Fuchs-Strasse 94
,
69126 Heidelberg
Job Crop Protection - Marketing & Business Development Manager
Vervuld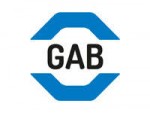 Company profile - Job Crop Protection - Marketing & Business Development Manager
Let op: Deze vacature reeds ingevuld! Niet meer op solliciteren s.v.p.
GAB Consulting GmbH (www.gabconsulting.de) is a leading consulting company offering comprehensive registration services for the chemical industry in Europe and overseas. The full range of services includes initial data gap analyses and dossier preparation, as well as risk assessments, expert statements and dossier defence.

GAB Consulting was founded in 1998 in the north of Germany near Hamburg, where headquarters remain. Since then the company has expanded considerably with subsidiaries in Valencia, Spain and Heidelberg, Germany. It also has staff in France, Poland and Slovenia and a network of local consultants covering Italy, Greece, Bulgaria, and the emerging markets of the CIS countries, who provide expert support to facilitate national registrations.

During the past 20 years GAB Consulting has developed and maintained a reputation for professionalism, adaptability, resourcefulness and, above all, for getting the job done. The staff has continuously increased and now consists of 50 regulatory scientists and documentation assistants, all offering expertise in the development, assessment and registration of new active ingredients and support of existing compounds. GAB Consulting belongs to ACCERES (www.acceres.com).

To accelerate its development, GAB Consulting is looking for a Marketing & Business Development Manager. This is a new position/role within the organization.


Marketing & Business Development Manager
Your main role and primary responsibilities
You are responsible for GAB Consulting marketing, promotion and external communication (customer events, conferences, internet site, social media, etc), & new client development.
You manage GAB's marketing & communication budget.
You support the Sales Manager with tools & data, providing easy sales process follow-up (from quote to order).
In this position, you will report to the Sales Manager of GAB Consulting.
Specific responsibilities
Conduct and review market analysis to determine customer needs, pricing and trends.
Develop and design communication tools conveying client benefit and added value services.
Manage web sites including GAB, Promovert and ACCERES.
Design and implement marketing campaigns.
Monitor competition's product development and activities.
Follow market & client activity to anticipate new trends and capture business opportunities (e.g. new molecules, new products…).
Support Senior Regulatory Affairs Managers with client information, communication documents, presentations…
Report weekly on open offers and new orders (+ cleansing outdated offers).
Support the ACCERES development by interacting with Promovert and future ACCERES companies.
Participate in defining and implementing the ACCERES communication strategy.
Support the Sales Manager in preparing client activity reviews : development of formats for client activity tracking, monitoring of client KPIs, analyses, preparation of documents.
Work/role not only with the German teams but also internationally (Spanish teams especially).
Key additional support activities
Mining, building and maintaining the CRM system/client database.
Building tools to promote GAB (Company presentations, Internet, Advertising, Promotions).
Supported by Documentation, generate as needed leverage for client/project prospecting:

Annex I renewal calendar
Active substance withdrawals and other key data
KPIs: number of RFQ received from target clients, conversion rate from RFQ to confirmed project.
Your qualifications and experience for the Job Crop Protection - Marketing & Business Development Manager
5 or more years of marketing & commercial experience in the agrochemical, animal or public health (including biocides) business, preferably:

in a similar role in a Contract Research Organization or Regulatory Affairs Consultancy
with a regulatory and/or technical background

Sales and/or Marketing degree or equivalent professional training or experience. A degree in Agronomy / Agricultural studies could also be an option. More important than the degree itself are the experience and capacity to adapt to GAB Consulting and the position.
Scientific background and/or experiences will be highly appreciated.
Fluent English and German, written and spoken, are essential.
Spanish or French spoken at professional/working level would be a plus.
Ability to partner effectively with multidisciplinary and multicultural teams.
Persuasion and negotiation skills.
Strong analytical skills.
Team player.
Innovative and entrepreneurial spirit.
Results and profit driven.
Location: ideally, you will be based in the Heidelberg office. Stade office (head office) could also be an option depending on your location. Possibility to work from home office to a certain extent, to be further discussed.
What can you expect from GAB Consulting?
You are a part of a leading customer centric Ag Contract Research Organization in Europe.
This job gives you the room for initiative and offers you the prospect of a dynamic career within a company committed to growth.
Appropriate compensation level and benefits package.
Locatie
Heidelberg or Stade / Germany
Publicatiedatum
09.04.2019
Contactpersoon