Netherlands / Germany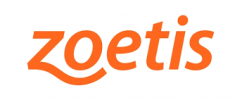 Job Poultry - Field Service Specialist
Reeds ingevuld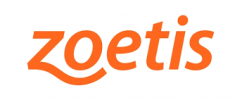 Company profile Job Poultry - Field Service Specialist
Let op: Deze vacature reeds ingevuld! Niet meer op solliciteren s.v.p.
Do you have relevant electro/mechanical experience for e.g. in the medical or scientific industry? Do you have experience of providing training / coaching to groups / individuals? Are you IT literate and able to use standard business software and communication tools? Are you willing to travel once per month to Germany? If so, this vacancy of a Field Service Specialist could be very interesting for you and give you the opportunity to work for the leading global animal health company Zoetis!!

Who is Zoetis?
Zoetis (www.zoetis.com), is the leading animal health company, dedicated to supporting its customers and their businesses. Building on more than 60 years of experience in animal health, Zoetis discovers, develops, manufactures and markets veterinary vaccines and medicines, complemented by diagnostic products, genetic tests, biodevices and a range of services. Zoetis serves veterinarians, livestock producers and people who raise and care for farm and companion animals with sales of its products in more than 100 countries. In 2017, the company generated annual revenue of $5.3 billion.

Zoetis has approximately 9,000 colleagues who support the business in sales, research and development, manufacturing and various global functions. When you join Zoetis, you'll have the opportunity to learn, develop your skills and enrich your career in many ways – from on-the-job training and working on challenging projects to simply learning from peers and managers. They build their next generation of leaders by investing in the growth of their colleagues.

Embrex BioDevices (www.embrexbiodevices.com) from Zoetis developed and launched the world's first commercial in ovo vaccination device for poultry hatcheries more than 20 years ago. Since then, the superior design and quality have made the Inovoject System the industry standard for in ovo technology. The development of complementary other devices improves hatchery efficiency.

The quality and reliability of Embrex BioDevices allow pharmaceutical companies to use them in the production of human influenza vaccine and many animal health vaccines, which requires the very best standards of hygiene and efficiency. Today, there are more Embrex BioDevices in more countries than any other in ovo product. All are backed by unrivaled technical and service support – 24 hours a day, seven days a week – to ensure trouble-free operation and minimal downtime.
Purpose of the job and your main responsibilities
Purpose of the job
The primary responsibility for this position is to Manage the Hatchery Inovo Process for Zoetis. This will be accomplished through execution of our Best in Class Customer Service Programs. This position will perform preventive maintenance on electrical/mechanical equipment in poultry hatcheries. This position will also perform emergency repairs, at the customer location, as needed.
Your main responsibilities
Perform scheduled preventive maintenance on all assigned Biodevices.
Provide electrical/mechanical support and perform emergency repairs as needed.
Understand and follow electrical schematics.
Required participation in territory after hours support and repairs.
Responsible for all communication with assigned hatcheries.
Complete all relevant reporting forms and procedures including scheduling visits, customer site contacts, parts usage priorities, site cart management, certification program, vehicle and equipment maintenance within assigned time period.
Manage the 'Hatchery Inovo Process' in an assigned territory of 5 hatcheries (3 in the Netherlands and 2 in Germany).
Manage the Zoetis Operator Training Program for 25+ people (customer employees).
Facilitate the vaccine and sanitation preparation program for all Zoetis Devices.
Support and Conduct the execution of the Zoetis Process Evaluation Program.
Principle for collecting and reporting all important information within Zoetis Field Aware System.
Follow all safety/precautionary procedures.
Regular communication with supervisor.
Job requirement, Skills and Experience
Education & experience
Professional bachelor in a electro/mechanical area or a bachelor's degree in animal science.
Ideally 1 to 5 years relevant electro/mechanical experience.
Experience of providing training / coaching to groups / individuals or willing to learn.
Technical skills & requirements
Strong mechanical attitude.
Proficient organizational skills.
Self-motivator and self-starter.
Strong critical thinking problem solving, judgment, and initiative.
Effective and strong communication skills are necessary to interact directly with multiple levels of customer management.
IT literate. Able to use standard business software (Word / Excel / and Outlook) and communication tools.
Living in the middle or eastern part of the Netherlands.
Fluent in Dutch & English. German is a plus.
Physical requirements
Majority of work is done in a hatchery where exposure to a potentially hazardous environment is possible.
Heat and humidity above average is common.
Available for unsocial work hours due to Stand-By and Call-In work beyond 40-hour work week (week-nights/weekends/holidays) to respond to customer emergency calls (via telephone and face-to-face)
Sometimes lift more than 25 pounds.
Must maintain clean driving record to operate company provided vehicle.
Regular overnight travel required (4/5 days per months in Germany).
What can you expect from Zoetis for this Job Poultry - Field Service Specialist
A challenging and varied role as part of an international dynamic team in an inspiring working environment.
An excellent fixed salary and benefits package: bonus, compensation days, 13th month, compensation daily expenses & internet, company car, free pension plan, contribution health insurance, mobile phone and iPad.
More information or interested about this Job Poultry - Field Service Specialist?
If this job sounds attractive and you meet the profile please send your curriculum vitae and a covering letter to
info@matchrecruitment.eu
for the attention of Jos Douven, Recruiter or push below on the button '
Solliciteer
'.
For more information about this job you can also contact Jos Douven on +31(0)6 – 5194 1954. More details about Zoetis and/or Embrex can be found on their websites
www.zoetis.com
,
www.zoetis.nl
and
www.embrexbiodevices.com
Because there is an exclusivity agreement between Zoetis and Match Recruitment for finding the right candidate, we kindly request you to contact us when you have questions and/or you want to applicate for his job.
Locatie
Netherlands / Germany
Publicatiedatum
15.04.2019
Contactpersoon