Netherlands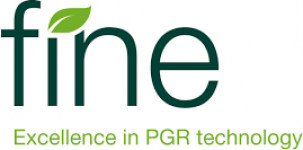 Product Manager
Nieuw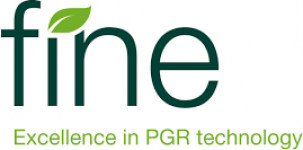 Company profile
Fine Agrochemicals Ltd (www.fine.eu) is part of the Fine Holdings Group, headquartered in Worcester, UK. The company focuses on the development, manufacture and marketing of plant growth regulators (PGRs) for the agricultural, greenhouse ornamental and landscape markets and is a recognised centre of excellence for PGR technology.

Since its establishment in 1983, Fine has been gradually expanding its activities with the creation of Fine Americas in 2004 (based in Walnut Creek, California) and the opening of a branch office in Tokyo, Japan in 2007 to represent Fine's activities in the Americas and Asian regions respectively.

In July 2014, the Fine Holdings Group was purchased by De Sangosse (www.desangosse.com), based in Agen, France. The De Sangosse Group develops, manufactures and markets products for global agricultural markets focusing on crop protection, plant nutrition and pest control. This latest development in the Fine Group's 30+ year history further consolidates Fine's position as a global leader in PGRs.
In order to strengthen its position in the Netherlands and some other countries in Europe and to achieve its ambitious growth plans, Fine Agrochemicals is looking to fill in the position of:
Product Manager
AFL Executive Search will assist Fine Agrochemicals in this search, the goal being that the new Product Manager enters the company as soon as possible.
Your role as a Product Manager?
Overall purpose of your new role:
To provide an efficient and cost-effective product management service that contributes to developing Fine Agrochemicals' product range by identifying potential gaps in the market; responding to customer's product technical needs; conducting market research; advising on pricing; defining timely plans for product introductions and developing marketing strategies.
Your main tasks and key responsibilities:
Market existing products and introduce new products by developing technical positions, product promotion strategies and time-integrated plans with sales & advertising.
Determine and develop effective product sales strategies for Netherlands and some other EU countries on an annual basis. Manage and follow up demo-trial work conducted by 3rd parties.
Provide information for management through the preparation of short- and long-term product sales forecasts and special reports and analyses.
Advise on the nature and scope of Fine's present & future products by reviewing product specifications, appraising new product ideas and recommending product or packaging changes.
Determine customers' new product needs by meeting with them, then specifying the research needed to obtain market information to corroborate new product development.
Assess Fine's market competition by undertaking continuous analysis of competitor products compared with the company's product range.
Compile market data on PGR products through customer meetings /customer field sales staff and other stakeholders.
Assist in bringing new products to market by analysing the proposed new product requirements and product development programs; preparing return-on-investment analyses; establishing time schedules for new product introductions.
Take responsibility for the regular updating of Fine Agrochemicals' website with product introductions, product information, news items etc.
Efficiently manage the budget for promotional and market research activities and manage the relationships with external providers of these services.
Maintain and continuously up-date professional and technical knowledge by attending relevant seminars; reviewing professional publications; establishing personal networks; participating in industry groups etc.
Maintain a team-based approach in all activities and cultivate excellent working relationships with colleagues, customers and suppliers.
At all times operate ethically in accordance with Fine's corporate policies, practices and company culture.
Your profile
A relevant scientific/technical qualification to at least Bachelor, preferably Masters, degree level. A further business/marketing qualification would be advantageous. Initial (post-graduate) training experience in product management/marketing with a mid-sized company or large distributor in the crop/plant protection sector in Belgium or Holland.
Several years progressive product management experience in a crop/plant protection company (R&D, generic or sizeable distributor), ideally at a European rather than national-only level.
This experience will have included the following activities:

Product Management
New product Development
Product launches
Customer relationship management
Pricing & Sales Planning
Competitive Analysis
Promotional activities (grower groups, seminars etc.)
Excellent language skills in Dutch / Flemish, English and preferably another EU language
Prepared to travel up to 35-40% of the time
What can you expect from Fine Agrochemicals?
A challenging and varied role as part of a dynamic team in an inspiring global company.
An excellent salary and benefits package (bonus, company car, laptop, GSM…)
More information or interested in this Product Manager?
If this job sounds attractive and you meet the profile please send your curriculum vitae and a covering letter to info@aflsearch.com.
For more information about this job you can also contact Jos Douven on +31 (0)6 5194 1954 or Mr. Sylvain Serra on +33 (0)6 3100 5831.
All further details about Fine can be found on their website www.fine.eu.
Further information about AFL Executive Search www.aflsearch.com
There is an exclusivity agreement between Fine Agrochemicals and AFL Executive Search GmbH for this search. We therefore kindly request you to contact us if you have questions and/or you want to apply for this job.
About AFL Executive Search
AFL Executive Search (www.aflsearch.com) recruits people for strategic positions and specializes in the field of Agribusiness, Food and Life Sciences worldwide.

We match the most qualified candidates to the key positions in those organizations that focus on a healthy world with enough quality food for everyone, and connect the right people with the right companies across the world. From a selection of high qualified candidates we only pick the outstanding ones who will become the visionary leaders of tomorrow. We don´t just search for the best candidate, we also attract the right one.

We offer Executive Search services across all functional disciplines within the Agribusiness, Food and Life Sciences sectors, have strong knowledge of and commitment to these sectors and deliver the expected results. Through a no-nonsense, direct and personal approach AFL Executive Search acts as a full sparring partner for both companies and candidates.

We work across a wide range of sectors and positions:
● Agribusiness : Animal Nutrition, Animal Health, Animal Housing / Equipment, Animal Reproduction, Associations / Non-Profit, Bioproducts, Biotechnology, Crop Protection, Distribution, Environment / Energy, Farming, Fertilizers, Finance, Forestry, Fruit Growing, Horticulture, Machinery / Equipment, R&D, Seed, Viniculture
● Food : Bakery Products, Beverages, Confectionary, Chocolate, Dairy Products, Dry Food, Frozen Food, Meat & Fish, Ready Meals and FMCG
● Life Sciences : Biochemistry, Bioengineering, Biotechnology, Clinical Research, Marine Biology, Medical Devices and Pharmaceuticals
Locatie
Netherlands
Publicatiedatum
22.01.2021
Contactpersoon