Netherlands / Flanders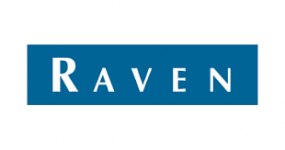 Regional Sales Manager Benelux
Reeds ingevuld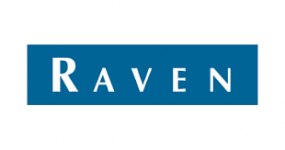 Company profile - Regional Sales Manager Benelux
This vacancy has been fulfilled so please don't applicate anymore!!
For more than 60 years, Raven Industries (www.ravenind.com) has developed, marketed, and produced technical solutions to great challenges. Utilizing their strength in engineering, manufacturing, and technological innovation, Raven today is a leader in precision agriculture, high-performance specialty films, and lighter-than-air technologies. In 1956 Raven was founded in the US in Sioux Falls, South Dakota, and has grown into a successful and highly diversified technology company. Their purpose to Solve Great Challenges is bold and authentic; it keeps them grounded in markets that have meaning, provide profitable growth, and align with their values.

Since 1978, Raven Applied Technology (www.ravenprecision.com) delivers impactful technology to growers and custom applicators around the world. Deeply committed to feeding a growing world population, Raven develops precision agriculture products that promote environmental stewardship, allowing farmers to grow more with less. Their technology reduces costs through more precise application, steers equipment in the field, wirelessly connects the field and the office, and promotes environmental stewardship with controlled outputs. Their product range exists of: Field Computers, Application Controls, Guidance & Steering, Wireless Connectivity, Cloud-Based Data Management, Boom Height Controls and Machine Control.
In order to strengthen its position in the Netherlands, Belgium and Luxembourg and to achieve its ambitious growth plans, Raven is looking to fill in the position of:
Regional Sales Manager Benelux
AFL Executive Search will assist Raven in this search, the goal being that the new Regional Sales Manager enters the company as soon as possible.
Your new role as Regional Sales Manager Benelux?
Overall purpose of your new role:
To manage existing customer relationships, provide first line of contact for product issues and focus on new business development and markets.

Your main tasks and key responsibilities:
Travel to customers regularly mainly in the Benelux and a few times per year also in the UK.
Provide and/or coordinate sales and technical training on products.
Demonstrate the company´s product line(s) to existing and prospective distributors to solicit sales.
Seek out and develop sales opportunities in an assigned territory, account or market.
Prepare price quotes, terms and delivery dates within guidelines.
Develop product sales plans and lead the implementation of plans.
Aid in the development of new product and product enhancement opportunities.
Provide input for sales forecasting, planning and goals.
Utilize and maintain a CRM tool.
Represent Raven at trade shows.
Keep Raven informed of competitive and market trends.
Stay current on relevant technology trends.
Assumes direction for distributor/customer, to manage and make decisions within the established guidelines for the division.
Negotiate contracts and potentially draft/finalize proposals.
Negotiate warranty and credit returns.
Your profile for this role as Regional Sales Manager Benelux?
Higher education level. A further business/sales qualification would be advantageous.
A relevant commercial agricultural background in e.g. machinery, precision farming, agrochemicals, fertilizers etc..
A few years of sales experience is necessary.
Living in the Netherlands or Flanders in Belgium.
Eagerness to win deals.
Good communication skills.
Excellent language skills in Dutch and English.
Flexible in approach.
What can you expect from Raven?
A challenging and varied role as part of a dynamic team within an inspiring global company committed to growth.
This job gives you the room for initiative and offers you the prospect of a dynamic career
An excellent salary and benefits package (bonus, company car, laptop, GSM…)
More information or interested in Regional Sales Manager Benelux?
There is an exclusivity agreement between Raven and AFL Executive Search GmbH for this search. We therefore kindly request you to contact us if you have questions and/or you want to apply for this job.


About AFL Executive Search
AFL Executive Search (www.aflsearch.com) recruits people for strategic positions and specializes in the field of Agribusiness, Food and Life Sciences worldwide.

We match the most qualified candidates to the key positions in those organizations that focus on a healthy world with enough quality food for everyone, and connect the right people with the right companies across the world. From a selection of high qualified candidates we only pick the outstanding ones who will become the visionary leaders of tomorrow. We don´t just search for the best candidate, we also attract the right one.

We offer Executive Search services across all functional disciplines within the Agribusiness, Food and Life Sciences sectors, have strong knowledge of and commitment to these sectors and deliver the expected results. Through a no-nonsense, direct and personal approach AFL Executive Search acts as a full sparring partner for both companies and candidates.

We work across a wide range of sectors and positions:
● Agribusiness : Animal Nutrition, Animal Health, Animal Housing / Equipment, Animal Reproduction, Associations / Non-Profit, Bioproducts, Biotechnology, Crop Protection, Distribution, Environment / Energy, Farming, Fertilizers, Finance, Forestry, Fruit Growing, Horticulture, Machinery / Equipment, R&D, Seed, Viniculture
● Food : Bakery Products, Beverages, Confectionary, Chocolate, Dairy Products, Dry Food, Frozen Food, Meat & Fish, Ready Meals and FMCG
● Life Sciences : Biochemistry, Bioengineering, Biotechnology, Clinical Research, Marine Biology, Medical Devices and Pharmaceuticals
Locatie
Netherlands / Flanders
Publicatiedatum
28.02.2021
Contactpersoon