´s-Hertogenbosch / Home office Europe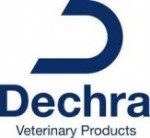 Senior Product Manager EU FAP
Reeds ingevuld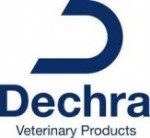 Company - Senior Product Manager EU FAP
This vacancy has been fulfilled so please don't applicate anymore!!
Our client Dechra (www.dechra.com) is an international veterinary pharmaceuticals specialist. Their expertise is in the development, manufacture, sales and marketing of high quality products, exclusively for veterinarians. They are an expanding company, but with a passion to maintain their culture and focus on making a difference. They are small enough to offer a more personal approach, react to change and make decisions quickly. They are also large enough to have a full product range, technical expertise and knowledge to support their customers.

Dechra Veterinary Products markets and sells products in 72 countries either via its own sales and marketing organisations or via distributors. Its main distribution centre is in Denmark. There are manufacturing sites and Product Development and Regulatory Affairs teams in Croatia, the Netherlands and the UK. The Dechra group employs almost 1.900 people with a revenue reaching more than € 600m.

Their products can be divided into four categories: Companion Animal Products (CAP), Food producing Animal Products (FAP), Equine, and Nutrition. All are targeted at providing veterinary professionals with solutions for their customers' needs. Dechra is a global leader in veterinary endocrinology and topical dermatology, have a broad portfolio of analgesia, anaesthetics and products for the treatment of pain, and they are also recognised as innovators in other specialisations such as the treatment of equine lameness, nutrition and differentiated generics.

Everything they do is underpinned by their Culture and Values. They are important to them and have helped drive the Group's success. They believe that their Values encapsulate their business ethics and set out the standards that they wish to achieve and ultimately exceed. They outline the type of people they are, the services they provide and the way they aim to do business. They deliver high quality products and services to veterinarians worldwide through their employees and a network of third parties to sustainably improve global animal health and welfare.

Dechra is looking for a new ´Senior Product Manager EU FAP´ living somewhere in Europe. The location of their office is in the Netherlands, but you don´t need to relocate or to move. AFL Executive Search will assist Dechra in this search, the goal being that the new Product Manager enters Dechra asap.
Job Description - Senior Product Manager EU FAP?
The Senior Product Manager FAP will be responsible for leading and directing the marketing of the key therapy areas of FAP and for delivering marketing and communication innovation. You will report to the Business Unit Director FAP.

Main tasks and responsibilities
Executing the FAP Strategy Plan, having an operational focus and a one-year timeframe
Creating a brand plan as part of the Species Strategy Plan
Filling the Marketing toolbox for our FAP Products
Creating Digital content regarding our FAP Products with a high focus on the brand content
Conducting a competitor analysis on a monthly basis
Determining the budget of Marketing tools in accordance with the brand plan
Creating and implementing Lunch & Learns as part of the Marketing FAP toolbox
Conducting Field days with a minimum of 2 per month
Conducting a supply chain analysis on a regular base
Being the go-to person for our local Product managers FAP
Your profile - Senior Product Manager EU FAP?
A higher education or degree in Marketing, Business, Veterinary and/or Agribusiness studies
A proven track record and a minimum of 5 years' experience in Marketing in the field of Animal Health or similar
A solution oriented, creative and innovative mindset
A willingness to work in interdisciplinary teams and task-forces
Ability to understand the Business needs and to be customer-oriented at all times
Home based in the area of Europe. Relocating to the Netherlands is not necessary.
Languages: fluent in English, verbal and written, Dutch is welcome but not necessary and any other language is a plus.
Core competences
High emotional intelligence
Strong commercial focus
Self-motivated – driven with an ambition to succeed
Responsive and flexible to change
Cooperative and have the desire to make a difference together
What can you expect from Dechra?
A challenging and varied role as part of a dynamic team in an inspiring international working environment.
An excellent salary and benefits package (bonus, company car, pension plan, laptop and GSM).
More information or interested in Senior Product Manager EU FAP?
If this job sounds attractive and you meet the profile please send your curriculum vitae and a covering letter to info@aflsearch.com.
For more information about this job you can also contact Jos Douven on +31 (0)6 5194 1954 or Mr. Sylvain Serra on +33 (0)6 3100 5831.
All further details about Dechra can be found on their website www.dechra.com.
More info about AFL Executive Search: www.aflsearch.com.
There is an exclusivity agreement between Dechra Veterinary Products and AFL Executive Search GmbH for this search. We therefore kindly request you to contact us if you have questions and/or you want to apply for this job. About AFL Executive Search
AFL Executive Search (www.aflsearch.com) recruits people for strategic positions and specializes in the field of Agribusiness, Food and Life Sciences worldwide.

We match the most qualified candidates to the key positions in those organizations that focus on a healthy world with enough quality food for everyone, and connect the right people with the right companies across the world. From a selection of high qualified candidates we only pick the outstanding ones who will become the visionary leaders of tomorrow. We don´t just search for the best candidate, we also attract the right one.

We offer Executive Search services across all functional disciplines within the Agribusiness, Food and Life Sciences sectors, have strong knowledge of and commitment to these sectors and deliver the expected results. Through a no-nonsense, direct and personal approach AFL Executive Search acts as a full sparring partner for both companies and candidates.
We work across a wide range of sectors and positions:
Agribusiness : Animal Nutrition, Animal Health, Animal Housing / Equipment, Animal Reproduction, Associations / Non-Profit, Bioproducts, Biotechnology, Crop Protection, Distribution, Environment / Energy, Farming, Fertilizers, Finance, Forestry, Fruit Growing, Horticulture, Machinery / Equipment, R&D, Seed, Viniculture
Food : Bakery Products, Beverages, Confectionary, Chocolate, Dairy Products, Dry Food, Frozen Food, Meat & Fish, Ready Meals and FMCG
Life Sciences : Biochemistry, Bioengineering, Biotechnology, Clinical Research, Marine Biology, Medical Devices and Pharmaceuticals
Locatie
´s-Hertogenbosch / Home office Europe
Publicatiedatum
02.05.2023
Contactpersoon